Street Art for Children is a public art project in the Danish city of Roskilde with a focus on getting children involved in an artistic creation process and giving them a chance to shape the look and feel of their city. The idea behind the project has been to transform the city's many grey and green electrical enclosures into colorful and eye-catching artworks. Children's Culture House Coordinator Line Røijen says:
Workshops
Street Art for Children takes place as a workshop in two parts. The workshop is based on a visual framework developed by us in advance.
Works of art are created
Introduction to street art
Teaching and assignments in character design, with characters developed through guided drawing
Setup in the urban space
Together with the children, we decorate the electrical enclosures with their prepared artworks
The project then finishes with an opening reception and a city walking tour to see the artworks. For this event in Roskilde, we made a city map locating all the different electrical enclosures decorated by the children*.
Download a map here and go exploring with your friends and family.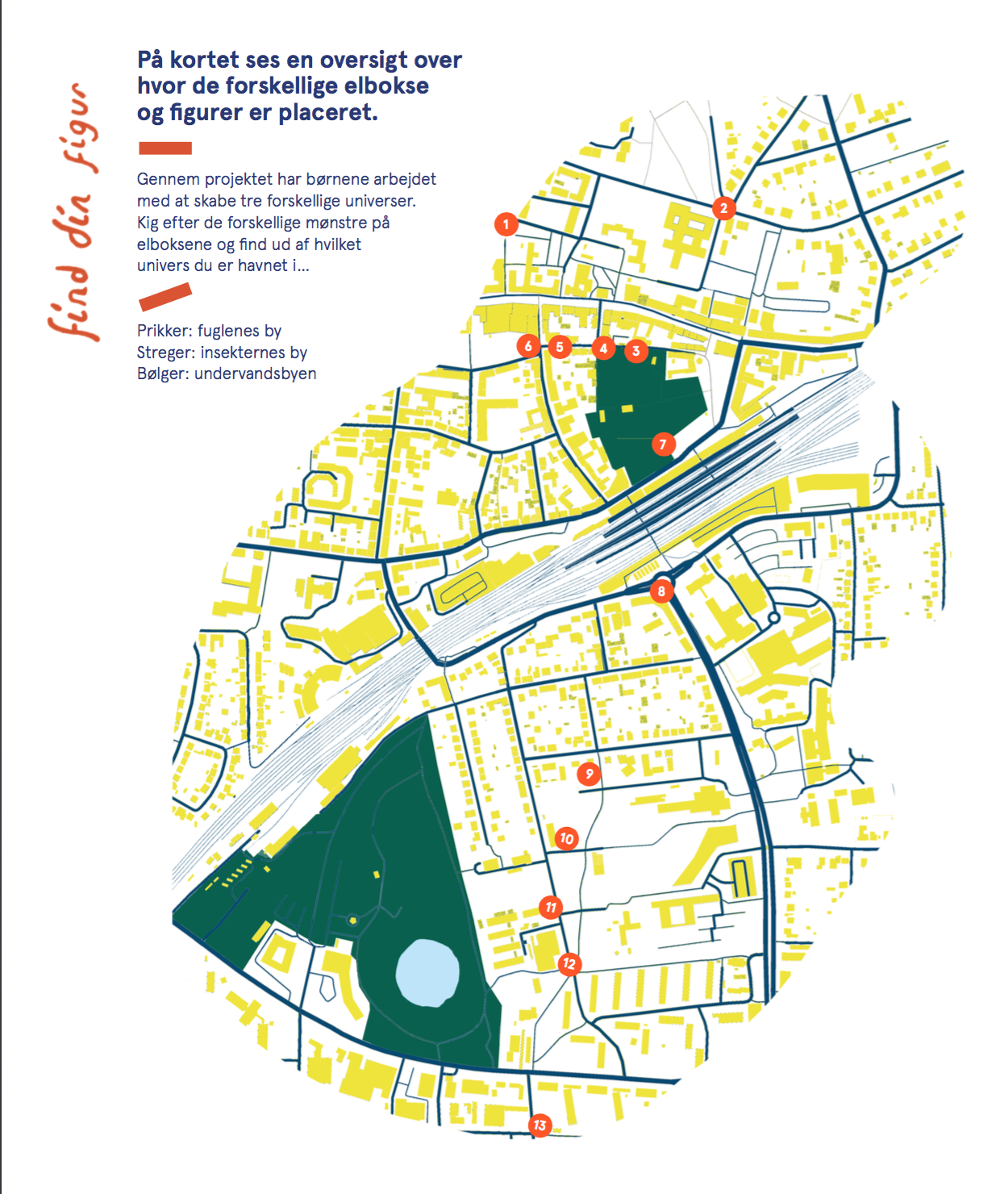 *The decorated electrical enclosures can be found at Dronning Margrethes Vej, Jernbanegade, Krydset ved Klosterengen, Køgevej, Musiconstien, Sankt Ols Stræde and Store Gråbrødrestræde.
Foto: Johan Carlsson, johan.carlsson87@gmail.com